The story of my life right here!
I'm only 21 and I could guess I've probably tried over 100 different brands of mascara in my life.
No joke.
I'm pretty lucky in that my eyelashes are really decent on their own, but I was always looking for just the right ones.
Well here are my top two:
For any type of eyelashes there are two easy choices.
Bourjois Volume Glamour
($13, sephora.com)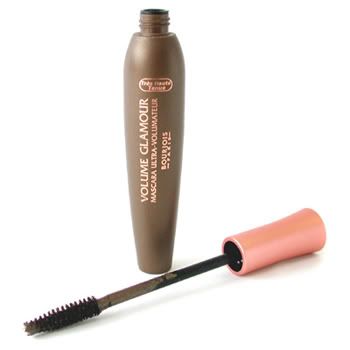 I've never seen this mascara look less than fabulous on anyone (and believe me I've used it on a lot of people.) It gives lush, dark, long, and full lashes. It basically recognizes any potential in your eyelashes and fulfills it.
Diorshow Mascara
($23, sephora.com or and dior makeup counter)
Diorshow is a pricier version of Bourjois Volume Glamour. It adds slightly more volume and stays a little softer.
In my daily experience, neither of these mascaras flake or bleed onto skin. For darker, fuller lashes, it seems that non waterproof version of
any
mascara is always better than its counterpart.